Working Capital to Grow Your Business
Find the Best Option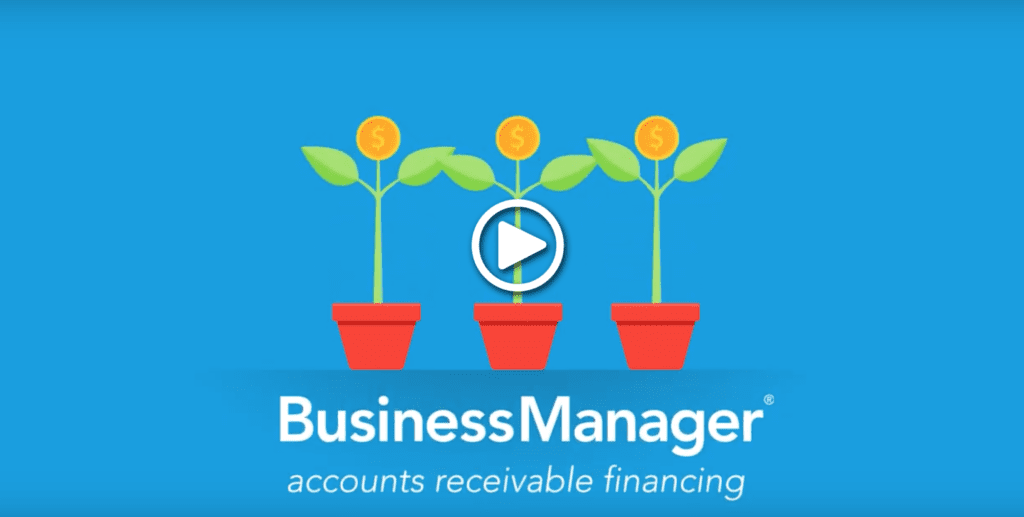 BusinessManager is an innovative Accounts Receivable financing program, preferred by many businesses who need working capital.
Give Your Business a Competitive Advantage
Businesses often need to bridge the gap between when payables are due and the receivables your customers won't remit for 30 days or more. Using the BusinessManager program positions a business to:
Improve cash flow. With predictable cash flow you can: make payroll, remit payables on time, increase inventory, and pursue new business opportunities.
Save time and money. Take advantage of prompt payment discounts from suppliers and get back to focusing on business.
Manage your operations. Track receivables with detailed reports, reduce or eliminate debt, maintain a liquid working capital position, and prevail in seasonal fluctuations.
The Funding Process
Using the BusinessManager electronic commerce feature, you exchange receivables information quickly and easily with the bank through a secure Internet site.
This program typically allows businesses to receive a 90% advance on their current accounts receivable balance and all future invoices. The business will set up two deposit accounts as part of the program. One is an operating account and the other a reserve. When an invoice is funded, the proceeds (net of the reserve and transaction fee) are deposited into the operating account for immediate use. A 10% portion of the funds are held in the reserve account until that specific invoice is paid.
The Payment Process
All payments go to the bank-controlled lockbox, but payments are still made out to the business. The bank remains transparent to customers of the business. Furthermore, unlike with many Factoring arrangements, the bank will not call or hassle customers for payment. Payments received by the bank are applied to specific invoices, which creates a self-liquidating line. This helps solve the all-too-common problem of traditional lines of credit that do not revolve. Each month, a reserve analysis is completed and any surplus funds are released to the operating account. This system provides the bank with more control over the repayment of receivables and allows the business to have a higher line limit and a higher advance rate than is possible with a traditional line of credit.
You know best how to run your business. We can help you determine if BusinessManager is the best source of funding, and we can connect you to banking institutions that offer it. For more information or to schedule a FREE consultation, please reach out to us at 918-762-2271.