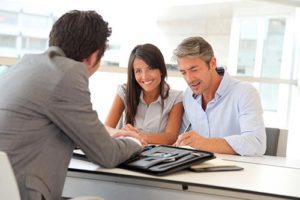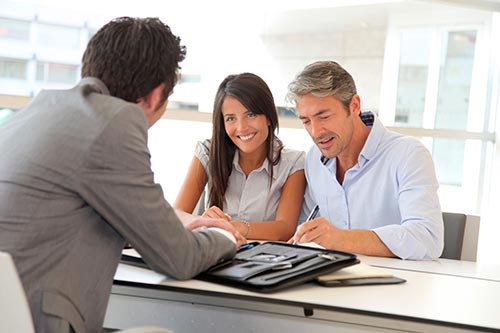 Our Process
Our first step is to make sure that it makes sense for us to work together. To properly evaluate your needs, we begin by studying your current and historical financial position and establishing an understanding of your needs. We do this by reviewing your current financial statement and the last three years of income, expense information.
We have an over 90% success rate and we don't take the responsibility of new clients lightly, if we have decided to work together it is because we are confident in our ability to get you the results you are looking for. At this point in our process we have made a preliminary assessment of your needs and your ability to successfully follow through, it is then that we will enter into a contract with you. The contract requires a small up-front retainer fee. The balance of our reasonable fee is collected upon a successful funding!
We build a summary of our findings including your current, historical, and projected operational capacity. We then send it to you for review before it is sent to one of our many qualified lenders, or if you prefer a lender that you already have a relationship with.
PRESENTATION
The next step is to present your, custom made for you, proposal to a lender, the right lender. When it is accepted, by the lender, we will receive a letter of commitment. Financial Consulting Inc. will follow your loan through the final stages of appraisal, title exam, and any necessary approvals by the SBA or USDA if they are utilized to enhance your deal. Call 918-762-2271 for your FREE initial consultation.
A Trusted Partner Serving 50 Plus Banks
As a lender, your days are filled with enough challenges, from meeting with clients and support staff, to answering the questions of examiners and preparing for board meetings. Let our experts support your work, making it more profitable and reducing the risk. Our team has over 35 years of combined experience in the packaging, placing, and servicing of various types of government-backed and conventional loan products. We have worked with over 50 banks in Oklahoma and have an excellent reputation with SBA, USDA, and FSA personnel.
When looking for a team that can be trusted as your SBA Lender Service Provider (LSP) or Loan Packager of SBA 7A, SBA Express, USDA B&I, or FSA Loans, you need an experienced team like Financial Consulting, Inc. At FCI, we understand the delicate and confidential nature of finance and do not take lightly the responsibility entrusted to us by financial institutions like yours. We have been the strategic partner for many banks, and year after year, lenders ask us to prepare and service millions of dollars in Guaranteed Loans for their clients because they know that we make it our business to keep up to date with government regulations.
A thriving bank is a growing bank, and a growing bank is a strategic bank. Strategic banks look at every opportunity for growing and protecting the investments of their shareholders. Would you rather have 95% of something or 100% of nothing? For a small fee, our team can add real value to your bottom-line by bringing in more clients. We can help you look for new clients, participations, and other ways to strategically grow your loan portfolio. We pound the pavement and crisscross the farm to market roads in search of top-notch business and ag credits to be placed in quality banks like yours every day.
The expertise that our team has in various government-backed credit enhancements may be the tool you need to grow your institution. Government Guaranteed Loans can allow you to serve customers with unique specialization, larger credit needs, or clients in industries that you might already have a high concentration. These tools will allow you to acquire more business by being able to provide terms that are only offered with the Guaranteed Loans. Guaranteed Loans give you an asset that can be sold in the secondary market for a premium and still allow you to earn ongoing servicing income while maintaining the day-to-day relationship that makes you the financial partner your client needs. This gives your shareholders more options because of their increased liquidity, which in turn gives them the dry powder they need to help you grow their investment with increased safety and soundness. If you prefer or need to keep the guaranteed portion of your loans, then consider the benefits of increased safety for your shareholders and the improved cash flow for your clients.
Guaranteed Loans are a tool that make great loans even better. Your already-sound portfolio can be that much more stable and you can experience portfolio growth because of the more generous terms available only through Guaranteed Loans. Considering the economic turbulence that we have seen over the last several years, we are all aware that circumstances can and do strike, and that even once-stable clients can stumble financially.
Our areas of specialization:
SBA Lender Service Provider (LSP)
SBA 7A
Express
SBA 1502 Reporting
SBA Guaranty Purchase
USDA B&I (Business & Industry)
FSA (Farm Service Agency)
Conventional Loan Placement
Participations
Accounts Receivable Financing
Our service is always confidential, professional, accurate, and timely.
Government Guaranteed Loans will not typically count against your bank's legal lending limit.
When you want the Freedom to Grow your institution, remember that FCI stands ready to be your strategic partner. Join the others who have found a better way to stay on top of the ever-changing rules and regulations.