Farm and Ranch Loans in Stillwater, OK
Offices Located in Pawnee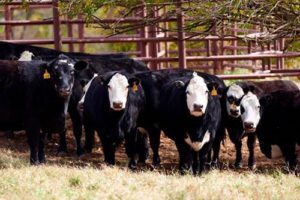 Farm and ranch families face a unique set of challenges when it comes to their financial needs, and as such, they don't always fit neatly into the constraints of today's corporate banking environment. Our experienced staff grew up in and around agriculture, and we understand the business of farming and ranching. We work with over 50 banks across the state of Oklahoma to secure the financing that you need. If we are not currently working with your lender, then we would love to add them to our growing list of financial partners. Many of the lenders who we work with also grew up farming and ranching or currently run their own operations, so they too understand your business.
We have a tried and proven process that helps us discover your unique needs, maximize your cash flow and access the working capital you need, to give you the Freedom to Grow your operation.
While we will always try to secure you a better rate, we have seen time and again, that the structure, terms, amount and type of financing as well as having the right lending partner can all dramatically impact the true cost of capital. Once we have secured you the best deal possible, we don't simply disappear. The markets, and your unique financial picture and goals are always changing, and we want to be here to help. We will check in with you at least annually once your deal is finalized to ensure you are on track to achieve your financial goals and objectives. If you need our help more often, we are only a phone call away.
Keep us in mind for FSA guaranteed and direct loans as well as conventional financing, including:
Real estate
Cow and equipment term loans
Breeding livestock
Debt consolidation or restructure
Stocker purchase lines of credit
Operating lines of credit
Cattle purchase lines of credit
Key Benefits of our services:
Cut through the Red Tape
Tailor-made plan for you
Professional presentation
Large and growing lender network
Better rates
Better terms
Knowledge of government programs
Improved liquidity
Improved cash flow
Tools and connections
Get the Funding You Need to Succeed!
As a farmer or rancher, you know better than anyone how your business should be run. The typical loan options offered by some creditor aren't designed to meet your specific needs, but our plans and our lenders can change all of that. For more information or to schedule a FREE consultation, please reach out to us at 918-762-2271.