Business Loans Available in Stillwater, OK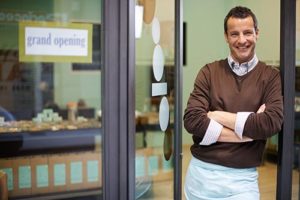 While there are many different types of businesses, offering a variety of products and services the need for capital is a universal one. Capital is the life blood of your business. The byproduct of having capital is freedom. Having capital frees up time, resources and space in your head that would otherwise be preoccupied with stress and anxiety from the paperwork and red tape involved with chasing down capital in the first place.
Financial Consulting Inc. gives you Freedom to Grow, expand, and focus on your core strengths, talents and passions. We give you the freedom to pursue new opportunities, and peace of mind from knowing that you have secured the wisest deal possible for your business. We are a trusted partner and will advocate for your best interests.
Our experienced staff has worked with businesses from start-up to businesses grossing over $20 Million a year. We work with over 50 banks across the state of Oklahoma to secure financing for our clients. If we are not currently working with your lender, then we woud love to add them to our growing list of financial partners.
We have a tried and proven process that helps us discover your unique needs so that we can maximize your cash flow and access to the vital working capital you need to Grow your operation.
While we will always try to secure you a better rate, we have seen time and again, that the structure, terms, amount and type of financing, as well as, having the right lending partner can all dramatically impact the true cost of capital. Once we have secured you the best deal possible we don't simply disappear. Your business, your unique financial picture and your goals are always changing and we want to be here to help. We will check in with you at least annually once your deal is finalized to ensure that you are on track to achieve your financial goals and objectives, and if you need our help more often we are only a phone call away.
Keep us in mind for SBA and USDA Guaranteed loans as well as Conventional Financing.
Loans can be used for:
Real estate
Equipment
Business Acquisition
Debt consolidation
Debt restructure
Operating lines of credit
Factoring lines of credit
Conventional and Government Guaranteed Loans